Which team will succeed in the World Cup 2022?
World Cup 2022
Getting ready for the World Cup 2022
Personally, I was wondering two years ago if there would be the World Cup 2022 event due to the beginning of the pandemic. Now, that FIFA has confirmed that the major soccer event will be held this November, everyone is expecting to see a determined team lifting the World Cup 2022 in the current time.
Qatar, Argentina, Brazil, Denmark, Germany, France, Belgium, Croatia, Spain, Serbia, Switzerland, England and the Netherlands are the 13 teams that have already qualified for the Qatar FIFA World Cup 2022 which is so exciting for all soccer fans around the world.
Among the soccer fans I know, European teams are often the favorite ones by now. Germany, Italy, France and England are considered for those who are passionate about soccer, the best teams ever seen. So, it is undeniable that those teams have had a great role in most of the World Cups held around history, but it does not mean that an Asia, America, Oceania or Africa cannot lift the cup!
Other teams like Argentinian, Brazilian or even Ghana's team also have been remarkable in some World Cup past events. In addition, even Vietnam has not qualified yet, it is considered one of the Asian countries with a great soccer performance.
Talking a little bit more about Latin America, Brazil have had a great record during World Cup history and conforming to several soccer media experts, it is profiled as the most likely to win. But do not forget that on the field, everything is possible and even the odds are playing in favor of Brazil, France and England (just to mention some), possibilities can change every time.
Therefore, the big question about who the winner is a big question do not have the exact response, but I can share with you some keys to help you know which team selection can succeed this World Cup 2022.
France and Brazil: Some of the favorite ones
Let's talk about popularity at first. According to media and social networks, there are some teams which are popular among soccer fans, but popularity is not a synonym of skill and performance, even most of the popular teams are popular and their news always appear in the trending topic line. For this World Cup, these are the most popular teams around over the world:
✅ France: The reigning champions have a tremendous advantage over their rivals, and that is that the team that has just been crowned is extremely young, so most of them will be available again in Qatar. Moreover, Didier Deschamps left out several stars such as Alexandre Lacazette and Karim Benzema, so this team could be even more complete. Therefore, France is considered one of the favorite ones by media for this World Cup 2022.


✅ Brazil: Brazil was the favorite to win at Russia 2018, but they fell short as they were eliminated in the Quarterfinals by Belgium. Neymar starts as the leader of a team that, in one way or another, tried to recover the essence of the 'Jogo Bonito', however, they need much more, mainly in the center-forward position, that is, a player who can culminate what skillful players like Neymar, Coutinho, William and others.


✅ Germany: Although Germany surprised everyone by not getting out of the group stage at the 2018 World Cup, the talent and discipline of the team cannot be denied, it simply proved that anyone could have a bad day or tournament. Additionally, Joachim Low's continuity has already been confirmed, so he will be able to continue with the process he started more than 10 years ago.


✅ Spain: Even they just have one single World Cup in History, due to their performance in the last soccer matches, they are one of the candidates to be the favorite soccer team this 2022 in Qatar.







What else do the odds say?
As I mentioned before, odds don't depend on popularity, but real data. Conforming to recent research, Brazil, England, or France might be one of the possible finalists during this World Cup 2022 due to its performance in the current soccer matches.
Now, let's check out which teams have the best odds for this World Cup 2022 with the approximate percentage of winning chances they have got. This data was provided by bettingexpert:
Brazil: 14%


France: 14%


England: 13%


Spain: 11%


Italy: 9%


Argentina: 9%


Germany: 9%


Belgium: 8%


Netherlands: 6%


Portugal: 5%


Why do research rate these countries as possible winners?
Now, let's analyze a little bit the performance of each of the mentioned teams in order to understand why they can succeed this World Cup 2022:
Brazil
Brazil is the most successful team ever seen in soccer history since Brazil has won five titles, earning second-place, third place and fourth place finishes twice each. Furthermore, Brazil is one of the countries besides Argentina, Spain and Germany to win a FIFA World Cup in other continents (Sweden 1958 and South Korea/Japan 2002).
Therefore, we can always find Brazil on the headlines about the World Cups over the years and do not surprise if you see Brazil team on the top of the list for Qatar 2022! It is important to mention that Brazilian soccer team was the first South American country to qualify, winning 11 of their opening 12 fixtures.
According to experts: "Neymar will be the team's poster boy once more despite he was injured in the run-up to the 2018 World Cup, therefore, he will aim to make a better impact this time around". Moreover, this time has got a strong Premiere League base with Ederson, Fabinho, Fred and Roberto Firmino all playing the main roles.
In addition, Leeds' Raphinha has made a significant impact and Raphinha could be part of the Selecao XI in an estimate of 12 months. As we can see, Brazil is still performing like one of the best teams worldwide.
France
As we can remember, France won the 2018 World Cup. The French national team was crowned World Cup champion for the second time in its history with that victory, this time against Croatia. Then, Didier Deschamps' team took advantage of its opportunities against a Croatia that proposed, and the French team once again wrote its name in the history of the World Cup. The final score was 4 goals for the French and 2 for the Croatians.
Moreover, France lifted the World Cup in 1998. I still remember myself as a little kid, watching that soccer match and eating a tasty ice-cream while media reporters were shouting out since France had won the cup, beating Brazil 3-0. I truly believe this was one of the most remarkable soccer games ever televised in History! Undoubtedly, France could lift the cup one more time this 2022, being the second rated country as a possible winner.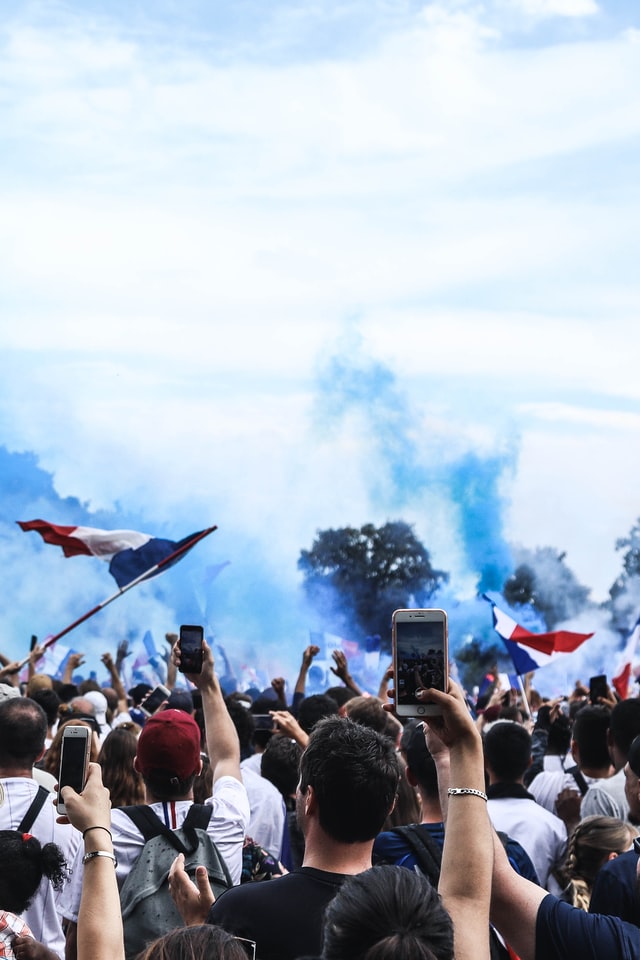 England
Even England won the World Cup in 1966 for the last time, it doesn't mean they cannot make it this 2022. England have qualified for five consecutive World Cups without absences, which reflects persistence and consistence in the games they have had recently.
In addition, they performed so well in the last World Cup, getting the Fourth Place then. It is important to say that the development of the partnership between Declan Rice and Kalvin Phillips was decisive in the summer, turning what was such a problem area into a place of strength.
Moreover, Rice and Phillips have protected the defense well (and they require it), but Gareth Southgate's top main concern is now maximizing his attacking ability. Southgate was accused of being in the comfort zone in the summer, but England really believes in his potential. As we notice, England has great chances this World Cup 2022.
Spain
Maybe Spain is not one of the most beloved European team, but Spaniards can succeed this World Cup 2022 since their soccer players have performed so well during the Euro 2022. As you know, Spanish team had controlled Euro 2020 semi-final against Italy and the Nations League final against France but they could not convert their domination of the ball.
Spain has great expectations of Unai Simón, Eric García, Dani Olmo, Pau and Ferran Torres, but the younger sensations Pedri, Gavi and Ansu Fati might offer significant hopes for the Spaniards soccer fans. However, the World Cup 2022 is coming very soon!
Italy
Italy team have won four World Cups (1934, 1838, 1982 and 2006), reason why it is considered one of the greatest powers in world soccer. After Brazil, Italy is the country with the highest number of World Cups won, and the third team that has played in the most finals. Italy was also runner-up in the 1970 and 1994 World Cups, losing in both finals to Brazil, and is, together with Germany, the second team that has played in the second most World Cups, having played in 18 of the 20 World Cups held.
Argentina
Even this haven't happened yet, many Argentinians expect Lionel Messi, the best Argentinian soccer player to lift the World Cup 2022. In addition, Argentina soccer fans feel motivated since soccer cast is spectacular, with the fast rise of Emi Martínez providing Argentina something they have not really got for many years: an elite goalkeeper.
Conforming to media, "In 14 caps, the Aston Villa stopper has now kept nine clean sheets. The defensive resolve of the team is much improved, which is just as well since Messi is past his matchless prime and cannot be relied upon to win games independently".
On the other hand, Argentina has succeeded twice during the World Cup: in 1978 and 1986. Nobody around the world will forget Diego Armando Maradona's role in 1986, when Maradona scored a goal during the Argentina v England quarter final match. The popular phrase "The hand of God" was used by him then, turning into a soccer legend.
Germany
If I had to choose a European team, I would select Germany since they play very precisely on the field. After four World Cups in which they finished third, tenth and two in which they did not participate (1930 due to the European boycott of America and 1950 due to the FIFA ban after the war), Germany was the host country and was betting everything on winning the title, but they had an unexpected rival ahead of them.
Since Germany have won four times and it has been one of the most consistent teams around World Cup history, Germany could be one of the possible winners this 2022. Will Germans lift the World Cup 2022? What do you think?
Belgium
Belgium has participated in a total of thirteen World Cups through History, achieving its best result with a third-place finish in 2018 after failing to beat France in the semifinals by the narrowest of margins with a set-piece goal by defender Samuel Umtiti.
Netherlands
Netherlands team has placed among the top four teams in the tournament on four occasions: in 1974, 1978 and 2010 the Dutch team lost the World Cup final, while in 1998 they finished fourth after losing to Brazil in the semi-final penalty shootout. It is important to mention that Netherlands have got the third place during Russian World Cup. With one day left in the Cup, Belgium defeated England to take third place in Russia 2018.
There are those who claim that the third-place duel in any competition is just a waste of time, however, for teams that have never even achieved that position in their history, of course it is an amazing achievement.
Some people consider that Netherlands team always performs so aggressively during the World Cup matches. I think that's the reason why people used to call this team "The Clockwork Orange" in the 1970s decade.
Portugal
Portugal has played in only six World Cups. It participated in England 1966, Mexico 1986, Korea-Japan 2002, Germany 2006, South Africa 2010, and Brazil 2014, but the team has a great performance according to soccer experts. However, we need to have in mind that Portugal takes the last place on the list of possible winners, but it does not mean that Portugal cannot make it this World Cup 2022.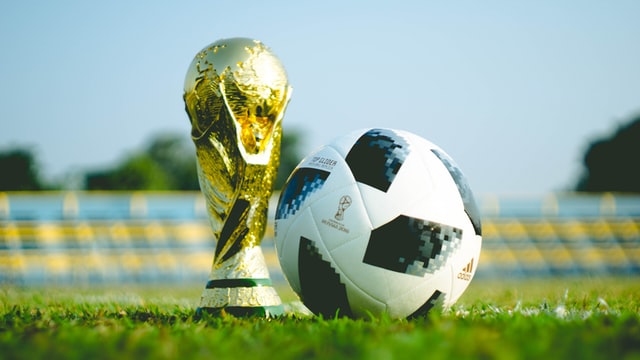 In short
Nobody knows which team will be the winner. However, we can see that some countries have a great advantage this 2022. Even tough, there are some qualifying matches pending to be played and who knows, maybe a country which is not on this list can lift the World Cup 2022.
Recommended articles:
The history of FIFA World Cup