Check out the cutting-edge technology of the World Cup 2022!
World Cup 2022 and the most cutting-edge technology

What new technologies we will see during the World Cup 2022?

Just nine months left to find out which team will lift the World Cup 2022! We can start enjoying the best of international football this November 21st, 2022, the scheduled day to hold the first soccer matches from the greatest sportive event ever seen as Qatar will host this event for the first time, providing top cutting-edge features such as cooling technology, renewable energy solutions in the stadiums, etcetera.
Therefore, this World Cup 2022 will offer a great experience for soccer fans, players and all people who are involved on this event which brings 32 teams that will compete to lift the FIFA World Cup 2022 on December 18th, 2022, when the final match is going to be held. Currently, 15 countries have qualified to attend this major event, but we have 17 more teams pending to qualify.
Qatar, Denmark, Germany, Brazil, France, Belgium, Croatia, Spain, Serbia, Switzerland, England, Netherlands, Argentina, Iran, and South Korea have booked their ticket to Qatar this 2022, but there are some groups pending to qualify.
Even though, what makes this World Cup 2022 different than other ones is the cutting-edge technology you will see in Qatar: "World Cup 2022 promises to be a landmark event. Apart from all the other awesome things you can expect from this world-class football tournament like the stadiums, the Qatar vibe, the overall atmosphere.
So, you'll get to witness several awesome technologies that will be part of the whole World Cup 2022 experience. Some have never been seen before while others are new and improved", some sources have mentioned. Now, let's check out those innovative features we will see during the World Cup 2022 in Qatar.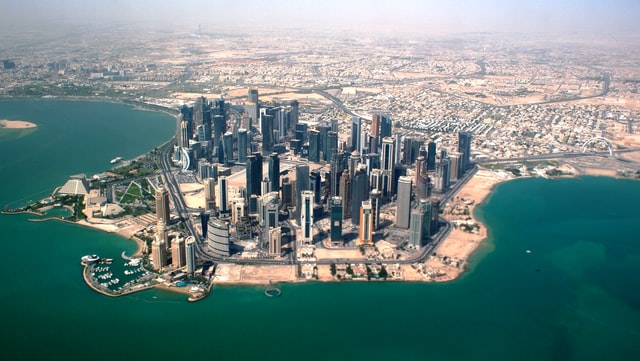 Cooling technology
To avoid suffering with the high temperatures from the Middle East, engineers have designed a special cooling technology for stadiums to make sure that soccer fans area reaches an optimal temperature of an estimate of 26 Celsius degrees.

Boost your online betting skills with these tips
According to Qatari provided data, an approximated 40% of the used energy is more sustainable and efficient if you compare it with the traditional cooling solutions: "One of the greatest features about this smart cooling technology is that the temperature can be measured based on how many people are at the stadium, so no matter what the temperature is outside, the players and the fans might stay comfortable due to the cool air being pushed through, specially designed nozzles", (Qatar 2022).

All you need to know about Baccarat
Renewable energy solutions
Qatar's purpose is to plan a sustainable World Cup. Therefore, they are willing to deliver a carbon neutral soccer competition by using renewable energy solutions when possible. This means that they will include installing solar panels for illumination which have already been positioned in the perimeters and parking lots of the stadiums.
Play Teen Patti during the Holidays!

Moreover, all the stadiums in Qatar will provide LED lighting since they are energy-efficient and non-toxic, according to several sources. Furthermore, the color-changing LED illumination might be used for opening and closing the competition and to showcase diverse kinds of lighting effects:
"The new stadiums will consume around 40 % less energy, compared with other stadiums around the world since those stadiums were built with building-envelope design", media reports have said.

Take five minutes to get started with rummy and its variants
Retractable roofs
Other features which have impressed soccer fans are retractable roofs. Those roofs slide back to open or forward to close, but it will depend on the climate conditions, which have been installed in the stadiums to keep a great temperature in the stadium: "These retractable roofs have been installed in the stadiums to keep everyone cool in such a way that they don't overburden the energy and water usage which is needed for cooling", media reports say.
Even tough, the most amazing thing about those technologies is the facility with you will be able to connect your cell phone if going to the World Cup 2022 matches: "The ElPalm shading wind turbine generates electricity through solar panels and bifacial photovoltaic panels.
Therefore, you can sit under its shade and charge your phone so quick through a USB port or wirelessly and utilize the ElPalm as a WiFi hotspot while you are relaxing or waiting for your mobile to charge. The ElPalm also integrates advertising, mist cooling, surveillance cameras, lighting, and speakers", according to Qatar provided data.

How to improve your slots abilities in 60 minutes
Inclusive technology for people with disabilities and limited mobility
Qatar promotes inclusion of people which have disabilities and limited mobility, considering that they deserve to feel comfortable and included in each soccer match that the World Cup 2022 is offering.
Therefore, the Supreme Committee for Delivery and Legacy are making important efforts and giving support to deliver "the most accessible World Cup in game history", and to make sure people with disabilities and limited mobility can have fun during the competition just as much as anybody else through advanced technologies and digital content, such as:
✔️ The accessible website to everyone: Qatar 2022 webpage is a one-stop platform for all information about the World Cup. Therefore, "this page offers magnifiers, screen readers, high contrast color image descriptions, large text, font kerning, text-to-speech software and other assistive technologies, so anybody who visits the webpage can utilize it effortlessly". (Qatar 2022)


✔️ Furthermore, Qatar will provide a braille platform with technology which is going to help people with visual disabilities. This platform is called Bonocle, the first braille platform with assistive technology helping people with visual problems by giving access to digital content after switching it to braille so they can have lots of fun during the World Cup 2022.


✔️ Tactile palm communicator: According to Qatar information, "Feelix Palm is a tactile palm communicator device that uses electrical impulses to transmit braille-like messages to the visually impaired, without restricting their hearing or their physical movement. Now, a range of wearable technology is being designed and developed that will connect to smartphones, VR headsets and other hardware".







Sensory viewing rooms
People with Autism or sensory processing issues must be included as they also deserve to enjoy the best of the World Cup 2022. Therefore, the event organizers decided to provide sensory viewing rooms to support people with Autism, which are set up in the stadiums to offer calmness and safety for those who have sensory processing problems:
"These young people will be able to retreat to the sensory room during a match that has been specially designed to engage their senses with interactive projections, controlled lighting, bean bags and toys", some sources say.
Furthermore, the sensory viewing rooms will offer nice tools such as lap pads, noise-cancelling headphones, fidget tools and visual cue cards to help them remain concentrated and calm in a controlled environment. In addition, there is a row of dedicated seats available for these young people to enjoy the games.
Wayfinding and navigation technology
You won't be lost at Qatar since you will be able to find your own way around, especially when everything is crowded. Due to innovative technology, you will navigate effectively in your own way and around Doha, by using this cutting-edge wayfinding technology named NavBuddy Qatar.
This app with make your life easier when navigating indoor spaces to avoid crowds in stadiums and other places, something good considering the pandemic issues. Therefore, you might get to your stadium seats, washrooms, food kiosks, your favorite cafeteria or restaurant in the malls, newsstands, venues, and other places.
Connected sensors
You can make sure now that you are able to navigate your own way in an easy form: "Connected sensors are being placed around Doha to ensure you can navigate your way around Qatar easily by enabling you to plan the best route by using real-time information about the metro, taxis, traffic, parking and even entrance and exit points of the stadiums using a custom-made wayfinding smartphone app" Scientific American source mentioned.
AI-based technology
Nothing more exciting than walking around Qatar, with a tailored and personalized travel plans and itineraries to enjoy the best of Qatar's culture at the same time you are having fun with the best international soccer matches. If you want to do so, you can visit Viavii webpage:
"The Viavii website can create tailored and personalized travel plans and itineraries so fans can get to understand Qatar's culture and enjoy cultural experiences with people from all over the world during the World Cup 2022. A smartphone app is also in the works". (Qatar 2022)
Wearable Electronics
Many wearable electronics are some of the other top technologies that Qatari engineers are developing to make your staying easier when attending the World Cup to be able to measure your heartbeat, respiration, and hydration through sensors in a shirt:
"A Hamad Bin Khalifa University professor is printing low-power-sensors directly onto fabric that will connect each shirt to others via Bluetooth and to a base station, so vital signs can be monitored in real-time for several different scenarios and for athletes, the elderly, and the frail during the Qatar 2022 to help avoid medical emergencies", Scientific American mentioned.
Food technology
Wondering if you will enjoy your favorite food during the World Cup? But more important, are you thinking about finding a solution? If you want to do so, there is Asapp, a mobile app that is going to improve your experience as a stadium assistant during the World Cup:
"Asapp offers on the seat delivery of food and express pick-up-stations, too, you don't have to miss any part of the match since you are stuck in a queue getting food for yourself and your loved ones".
Bathroom technology
Ladies and gentlemen rooms were also considered for organizers. The bathrooms are top technology, so you will find dual flush toilets too, making it much simpler to push waste through the drain, taps that have automated shut-off sensors, and aerators that decrease the amount of water that flows from the taps.
Electric buses
No advance compares electric buses, which will take fanatics to and from the diverse stadiums where the matches will be held and to other parts of Doha. We must know that Qatar is the first country that will use these buses in a competition:
"These electric buses are equipped with high-tech information technology devices to ensure a smooth ride and one that's environmentally friendly and "carbon neutral". Their air conditioning capacity is customized to suit Qatar's weather conditions; the compartments have a superior quality insulation material, and the doors have air curtains that will help to keep the interior cool even when the doors open", some media sources say.
In short
World Cup is just around the corner! The event will have to change to winter due to the high temperatures suffered by the territory during the summer and the country of the Arab sheikhs wants to write history by being the last competition prior to the expansion of national teams for 2026.
Qatar is in the process of building a competitive team and things seem to be going well after being invited to the Copa America, the Gold Cup and being continental champions after the victory over Japan a couple of years ago in Abu Dhabi.
On the other hand, high-tech features are the best thing about this World Cup edition such as cooling technology, inclusive features for people with disabilities, apps for food, electric buses and many more.
Besides Qatar, Denmark, Germany, Brazil, France, Belgium, Croatia, Spain, Serbia, Switzerland, England, Netherlands, Argentina, Iran, and South Korea are the teams that have previously qualified, but there are 17 more to qualify in the next months:
"A total of 32 countries will go to Qatar, remember that the expansion of teams will be until 2026 in the World Cup to be played in Canada, the United States and Mexico, as part of the North American bloc to see 48 teams for the first time in history", some sources mention.
So, let's keep getting ready for World Cup 2022!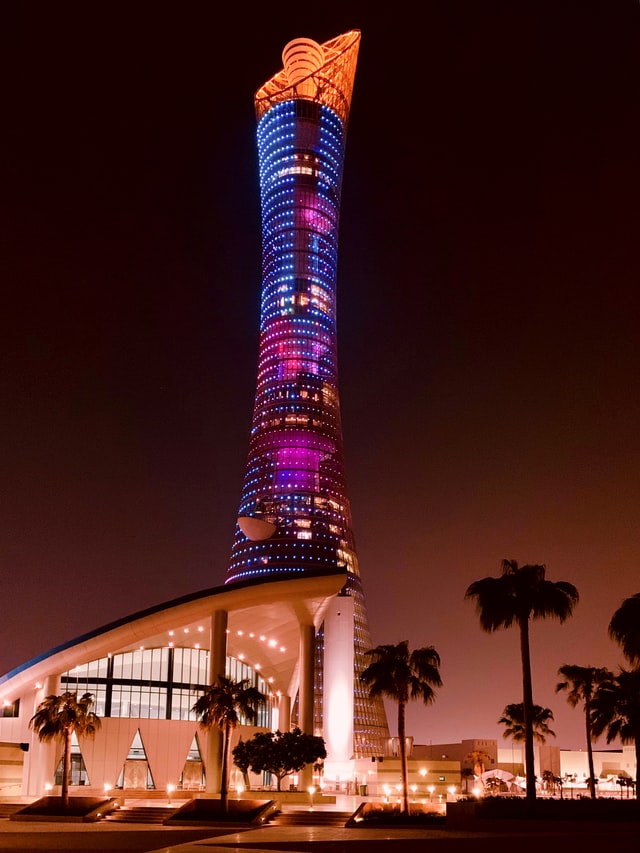 Recommended articles:
How to understand soccer before betting on the World Cup 2022
The history of FIFA World Cup